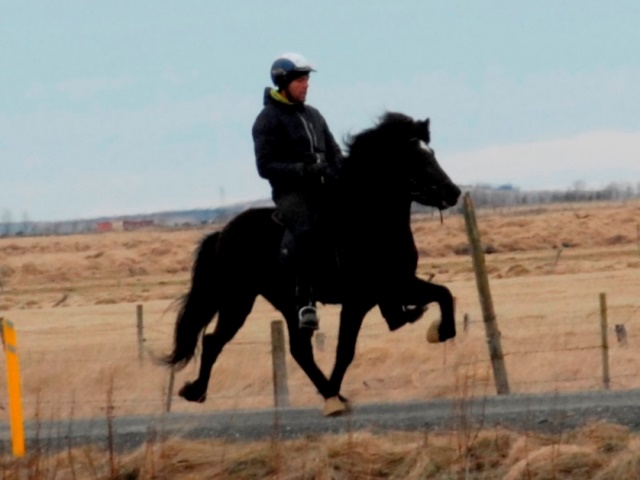 Móðir: Gola from Bár.
Faðir: Hreyfill from Vorsabæ 2.
 Black with a star and white on the snip.
Gráða is medium size and is beautiful with long legs. She has a very nice and calm character with positive mind. Gráða is 5-gaited and carries herself well and shows elastic movements in all gaits. Promising competition and breeding mare!