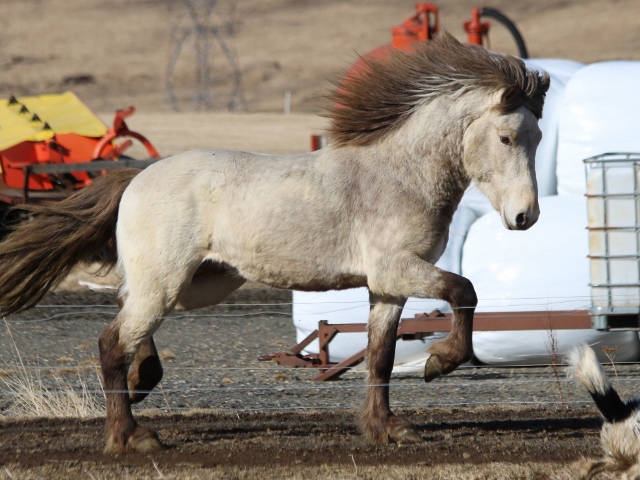 Mother: Molda frá Lundi (8,08)
Father: Þeyr frá Holtsmúla 1 (8,39) son by Stáli frá Kjarri.
Bjarmi frá Vorsabæ 2 is very tall (143 cm already!) with long legs and neck. Bjarmi has high leg action and good movements.
His mother has given one 1st price daughter and that is Halastjarna frá Vorsabæ 2 who is doing really great in competitions as well.
Bjarmi does not only have a fantastic breeding line, movements and conformation, but he also has the color: Silver dapple and buckskin!