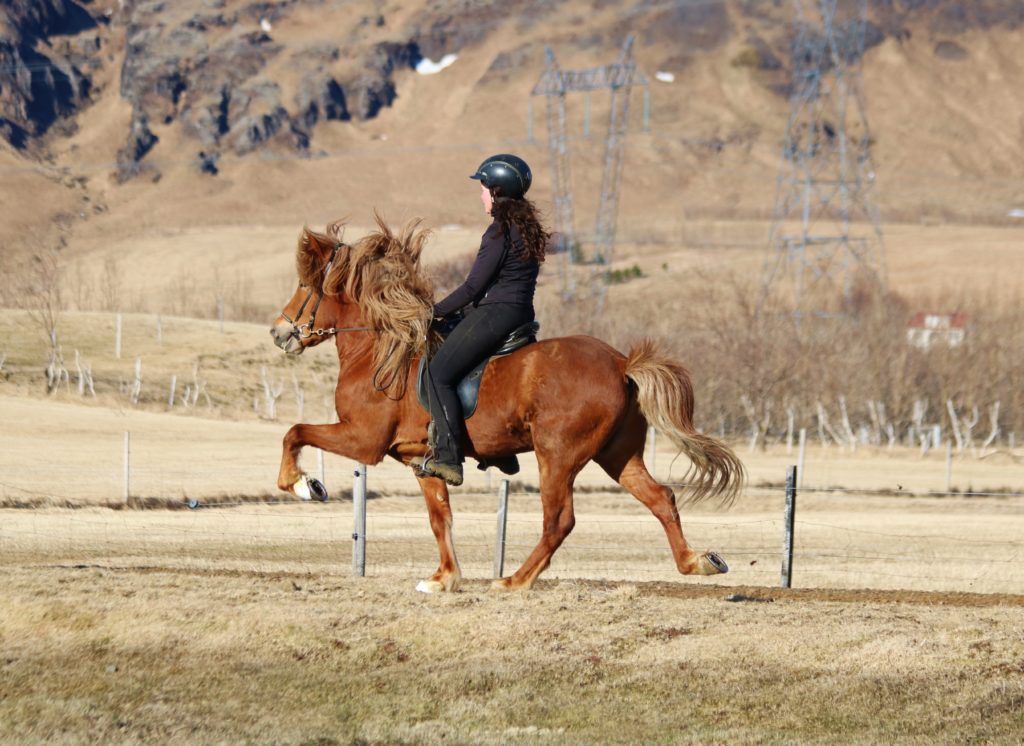 Fylkir from Vorsabæ 2 is an amazing stallion! Great opportunity for those who are looking for a very good competition horse in 4-Gait and Tölt. Fylkir is beautiful (143 cm tall) and has the PERFECT character, everyone can ride him and he can also fit well for a young rider. He is easy to handle and shows exemplary behaviour around horses. Fylkir has high gaits as you can see in the video, all his gaits are even and there is no weak-links.
His father is the talented Glóðafeykir frá Halakoti, the Landsmót winner in B-flokkur 2012!
His mother is Kolbrún frá Vorsabæ (got for example 9 in FIZO) who is also mother to Hreyfill.
https://youtu.be/UZnSG4DGz5s