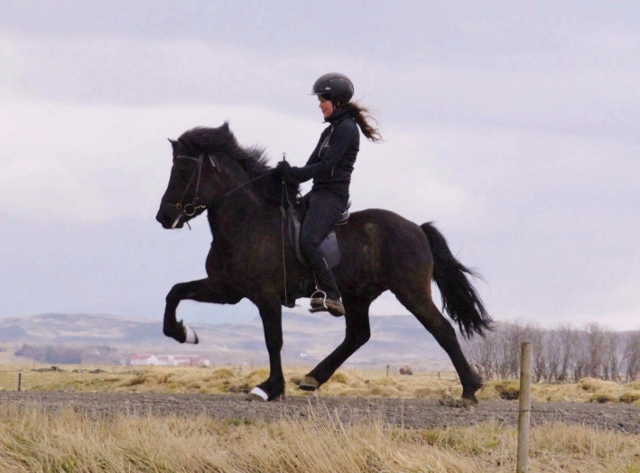 Muni  – Very talented gelding, ready for competitions!
He has the perfect character and everyone can ride him. Muni is 4 gaited and he is for those searching for a fun and talented horse to ride, he has big movements and long strides in every gait. His gaits are even and there is no weak-links. Muni is trustworthy and always has the willingness like you want him to be, can fit perfect in competitions for a young rider aswell adults.
His mother Hviða frá Nýjabæ has given us many great competition offsprings.
Father: Hreyfill frá Vorsabæ 2