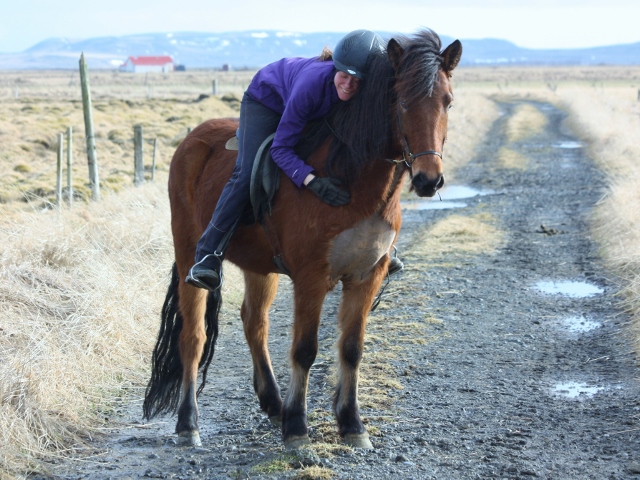 Mother: Snerpa frá Vorsabæ 2 (8,27, 9 for pace)
Father: Stígandi frá Stóra-Hofi (8,47)
FF: Aron frá Strandarhöfði (8,54 and honouring price for offsprings)
Emma frá Vorsabæ 2  is fantastic 5-gaited mare. Her character is positive and reliable, suitable for wide range of riders.
She has very good gaits with high movements, her pace is well trained and her tölt is VERY good!
Emma is ready as a competition mare and as a future breeding mare.